INVISALIGN
INVISALIGN
Have you ever wanted to straighten your teeth without braces? Invisalign is like having braces without looking like you have braces.
WHY SHOULD YOU STRAIGHTEN YOUR TEETH?
Improved function
Aligning the teeth properly leads to better force distribution – it spreads the load evenly across the teeth. Do you have teeth that are showing signs of wear? Invisalign can help slow that down.
Healthier foundation
Aligning the teeth within the bone can make them more stable. Straighter teeth are also easier to clean, which leads to healthier gums. Healthy gums are important not just for oral health, but for systemic health – gum disease has confirmed links to heart disease, diabetes, and even some cancers!
Look Better
Straight teeth lead to a better, more confident smile. Studies show that smiling makes you look better, improves your mood, and increases success in the workplace. Smiling is contagious! If you have ever felt embarrassed by your smile, Invisalign can help.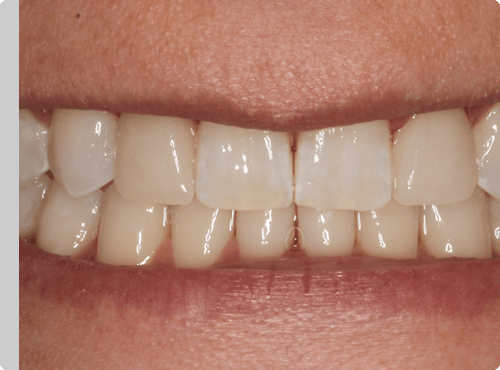 Invisalign is like having clear braces. Many people want to improve their smile but don't want the "teenager look" of metal braces. Invisalign clear aligners are nearly invisible!
Invisalign aligners are removable. This means you can eat whatever you want, without fear of food getting stuck in your braces. You can clean your teeth easily after a meal. And you can slip them out for a photo shoot!
Invisalign is more comfortable than traditional metal braces. With braces, most of the movement happens within hours of the braces being tightened. With Invisalign, each plastic aligner moves the teeth gently over about 7-14 days – making it much more comfortable for you.
Invisalign can correct nearly all alignment issues.

CROWDED TEETH

GAPPED TEETH

OVERBITE

UNDERBITE

CROSSBITE
Give our office a call and you can sit down with our doctors to discuss your specific situation, goals, and whether Invisalign is right for you.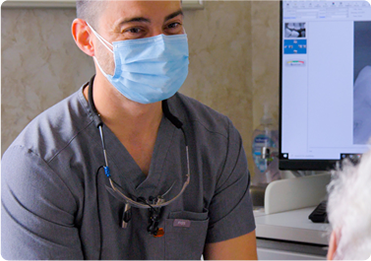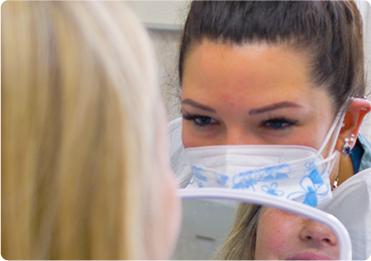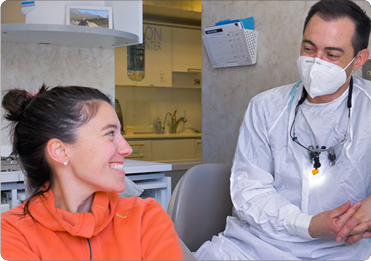 WHY SHOULD I GET INVISALIGN AT BEDFORD DENTAL CARE?
EXPERIENCE
Bedford Dental Care is one of only two general dentistry practices in the entire state of New Hampshire that have achieved Platinum status with Invisalign. This ranking system reflects a dentist's experience based on the number of cases they have treated. Our experience means you can trust you are in good hands.
CUTTING EDGE TECHNOLOGY
We utilize the iTero intraoral scanner to take digital impressions. This means no messy, goopy impressions! It also means that your case will be ready sooner, and your aligners will fit better – which leads to more predictable treatment.
AFFORDABLE PAYMENTS
We want Invisalign to be affordable for our patients. We offer many payment options – including NO MONEY DOWN and low monthly payments. Speak to our treatment coordinators and we can find a way to get you the smile you desire!
WHAT CAN YOU EXPECT WITH INVISALIGN?
Treatment Time
Most cases are completed in 9-12 months. Some take as little as 6 months, and the most complicated cases can take longer.
Attachments
Certain tooth movements require extra grip. Small, tooth-colored attachments are bonded to the outside of teeth as needed, and then removed at the end of treatment. These optimized attachments are custom-designed for every individual tooth based on software algorithms, which is specific to Invisalign (they hold the patent) – and it makes tooth movement much faster and more predictable.
IPR
Crowded teeth often collide with each other when being straightened, slowing down treatment. Interproximal reduction (IPR) is a method of safely adjusting tooth contours to reduce friction and allow teeth to be aligned properly within the bone.
Retainers
Teeth naturally want to shift over time. It is vital that you wear a retainer after treatment to prevent this! Your first set of Invisalign retainers is included when treated at Bedford Dental Care. Additional retainers are available for purchase and many of our patients prefer to get additional sets in case they get lost or they become your pet's new chew toy.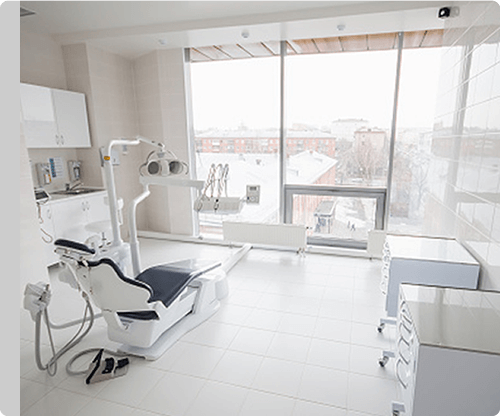 WHAT DOES THE FEE INCLUDE?
At Bedford Dental Care, we don't believe in hidden fees. Our Invisalign fee is inclusive of the entire process:
Diagnostic records including iTero digital impression and digital photos
Case planning and orthodontic prescriptions to Invisalign technicians
Check up appointments and additional aligners if refinements/touch ups are needed
First set of retainers included upon completion of treatment
HOW MANY APPOINTMENTS WILL I NEED?
Your first appointment will be a consultation where we will take a digital scan and photos of your teeth. We will review your goals for treatment and answer any questions you may have. With these diagnostic records and your goals in mind, we will work with Invisalign technicians behind the scenes to design your desired smile.
Your next appointment will be when we will try in your new aligners, bond attachments, complete IPR as needed and start you on your Invisalign journey!
For most cases, we will schedule in-office check-ups every 2-3 months. These are quick, usually 15-30 minutes. Scheduling can be adjusted based on needs of our patients – vacation schedules, holidays, etc. If getting into the office is difficult, we can do virtual checkups as well! If ever there is a stubborn tooth that isn't moving as we'd like, we will take a new digital scan and order additional aligners, at no additional cost to you.
Upon completion of treatment, we will remove the attachments, take scans and photos of your brand new smile. We will then order your first set of retainers from Invisalign, which are included with your treatment fee. These digital records are stored forever – so you can purchase new retainers whenever you'd like, without even coming into our office!
There are many different clear aligner companies on the market now – you may have heard of them (Clear Correct, Smile Direct Club, Byte, Candid). What sets Invisalign apart is their research & development – they have spent over a hundred million dollars on developing the best possible product! Invisalign has patents on the best clear aligner technologies – which means your teeth move more efficiently, more predictably, and more comfortably. And Invisalign is only provided by doctors; they do not permit do-it-yourself options that can lead to dangerous outcomes.