WHY SHOULD I GET AN IMPLANT?
They don't rely on neighboring  teeth for support-you do not need to damage the neighboring teeth to make a bridge to replace a missing tooth.
They are permanent and stable.
They will not come loose like dentures.
They prevent your other teeth from shifting around due to the loss of a tooth.
Dental Implants prevent bone loss in your jaw.
They cannot get decay and can be longer lasting than a bridge.
They look and function like a natural tooth.
TOOTH REPLACEMENT OPTIONS
Single Implant - Tooth Replacement: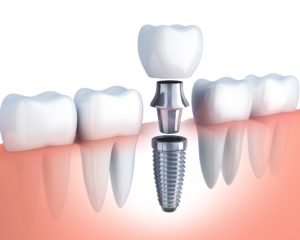 This is a ideal if you are missing a single tooth. A single implant is placed and a crown restoration is then attached to the top of the implant to look and function like a natural tooth. A dental implant, if properly maintained, can last a long time. It is a much more reliable option than a bridge or flipper. As an added bonus, an implant cannot get recurrent decay like a bridge can.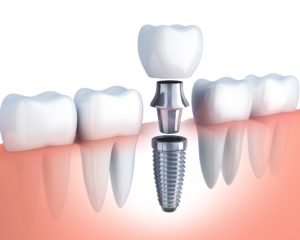 Multiple Implants - Teeth Replacement: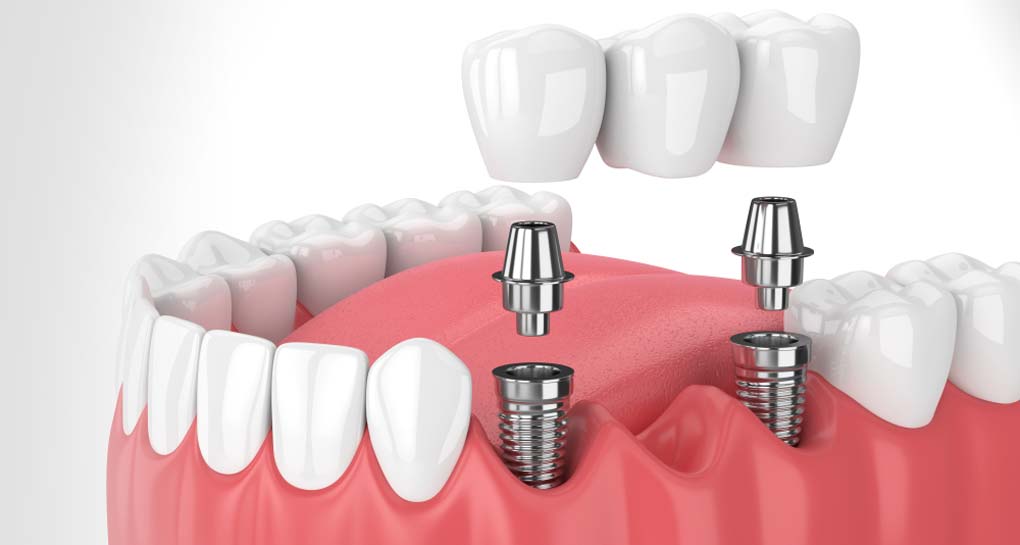 If you are missing more than one tooth, but still have healthy gums and surrounding teeth, a multiple-implants solution may be your best option. Two implants are placed and a fixed bridge is attached on top of them.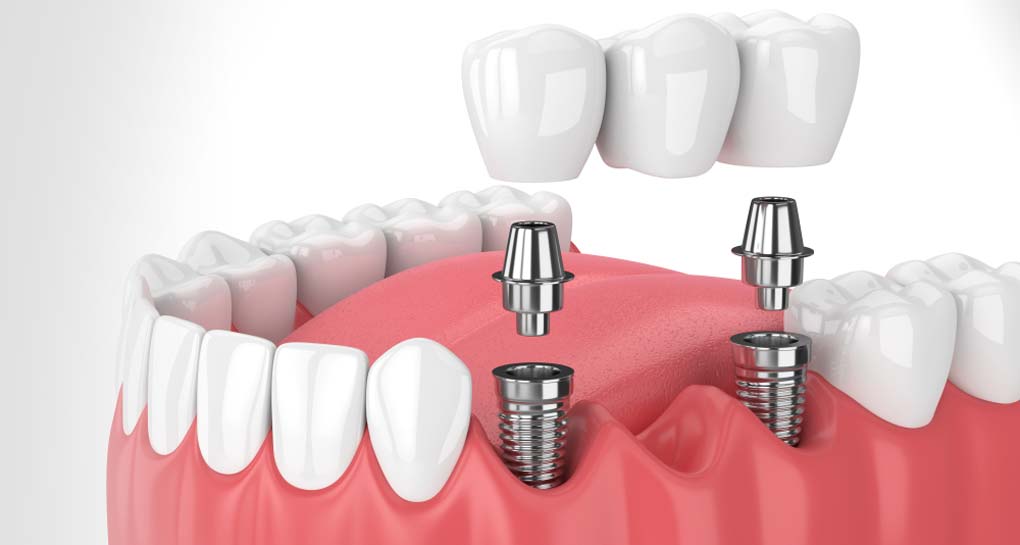 All-on-4 and All-on-6: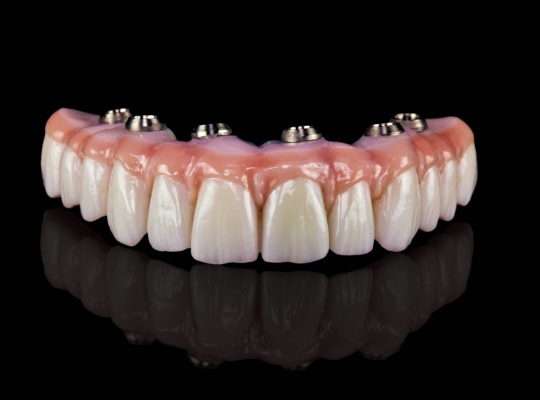 We can now replace an entire arch using as few as four dental implants! The implants are placed around your dental arch, and a prosthesis (bridge or denture) is then attached. This gives you the look and function of a full arch of teeth without using an implant for every missing tooth.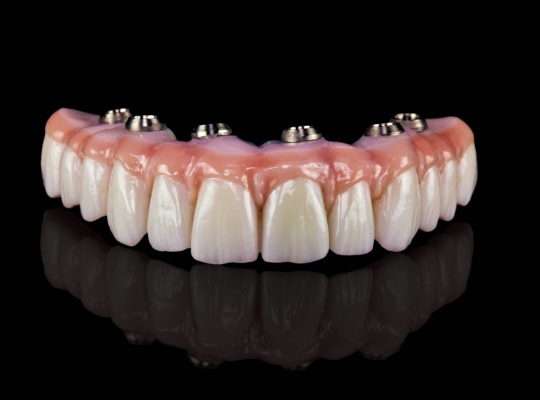 Implant-Supported Dentures: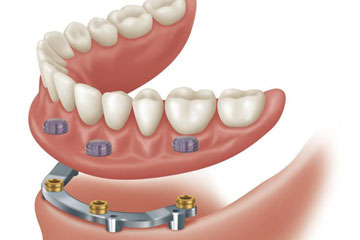 Dental implants are able to give you a superior level of support and stability when used with dentures. Implant-supported dentures use a few implants to keep your denture in place. A bar is placed on top of the implants to help attach a denture to keep it in place. This eliminates the need for messy denture adhesives and restores the full look of your smile. You can finally eat the food you want to eat while still being able to remove your denture to clean it.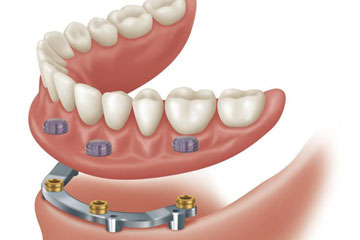 Implant-Retained Denture: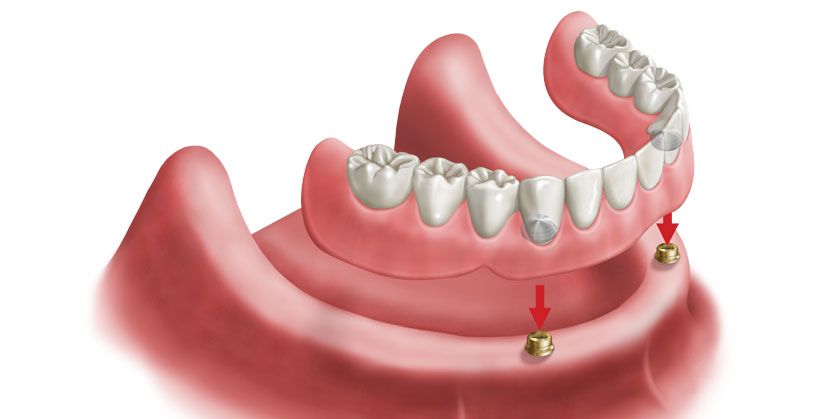 These are similar to implant-supported dentures in that they use dental implants to secure dentures, and they are still removable. The implants have ball/button fixtures placed on top of them, and the denture can snap into place. This will also eliminate the need for denture adhesive while giving you the ability to eat your favorite foods.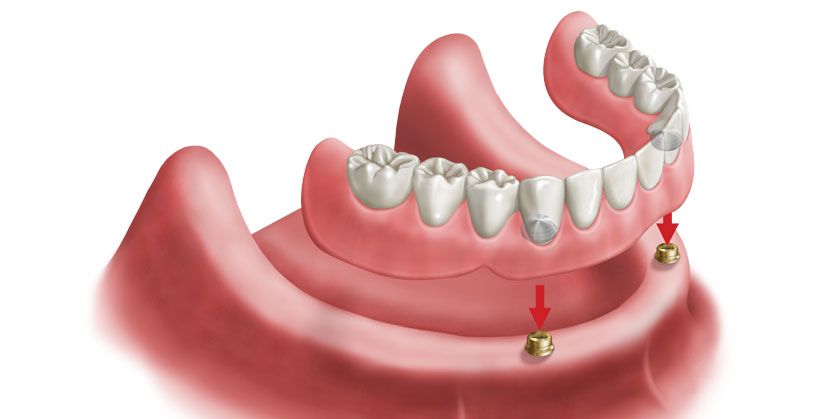 SEE WHAT OUR PATIENTS ARE SAYING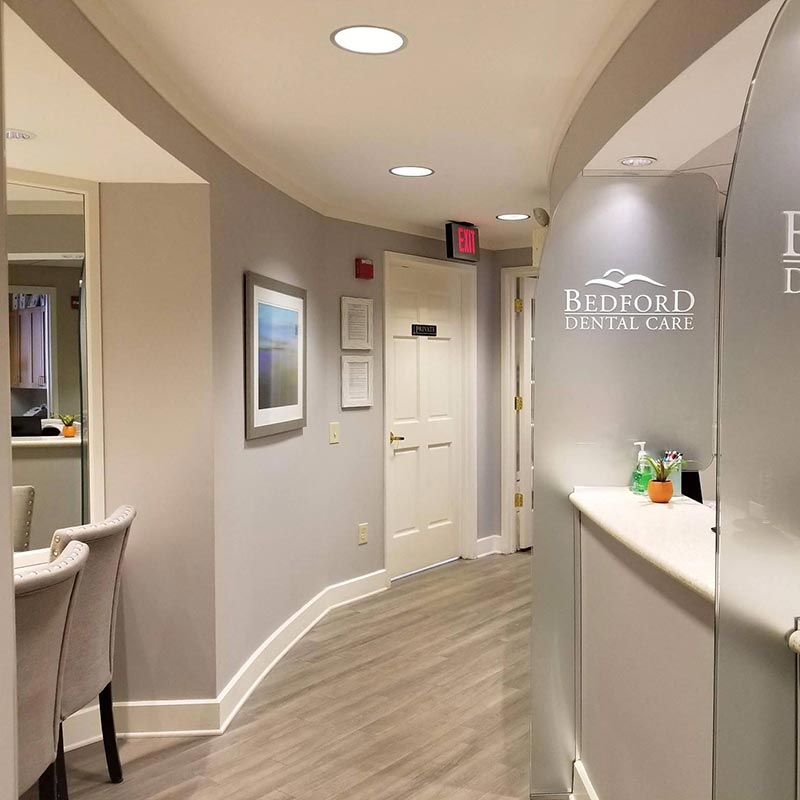 THE ENTIRE PROCESS UNDER
ONE ROOF: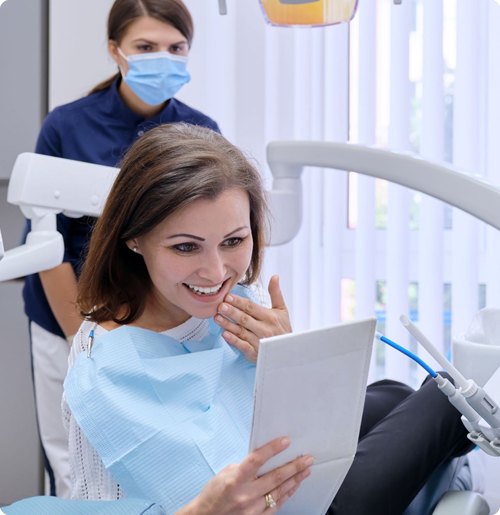 At other dental offices, if you need an implant, you will be required to travel to another outside office for special x-rays, additional evaluations, the actual implant placement surgery, and multiple post-operative check-ups before you're able to receive your implant restoration.
At Bedford Dental Care, our team understands that our patients greatly prefer not having to go through that ordeal, and we've streamlined our practices so that we can provide every step of the implant process in our office.
Plus, we have 3D Cone Beam Diagnostic Technology, which allows us to get a better picture of your existing bone anatomy so that your implants are properly placed. You should never get a dental implant without having 3D imaging completed first!
Give us a call and come in to see us and we can help you find the right implant option for you so that you can eat and smile again!