Do you have a dental emergency? We can help! If you don't have a current dental emergency, keep us in mind for when you do need us!
Dental emergencies can involve an array of situations – some painful, some not. Listed below are common situations that could be considered a dental emergency. If you are experiencing any of these, give us a call (603-625-2193) and we will get you in the schedule as soon as possible.
Swelling or infection
Trauma or knocked out tooth
Pain when chewing
Cracked or chipped tooth
Missing filling, crown or veneer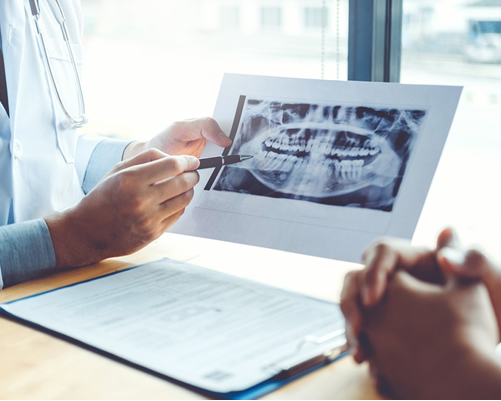 Once in the office, we will determine a diagnosis and discuss your options for care. Many times we can even get started that same day. Our practice is designed to handle nearly any situation under one roof.
Need a filling or crown? We have 3 restorative dentists on our team.
Need a root canal? We have a root canal specialist
(endodontist) on our team.
Need an extraction and implant? We have two surgical
specialists (periodontist and prosthodontist) on our team.
We know that emergencies don't always happen during business hours, so our doctors make themselves available to our patients by phone at all hours – even when the office is closed on evenings, weekends, and holidays. Give us a call, follow the prompts, and we will get in touch with you. We know how important it is to be able to get help in your time of need. We are always there for you!
Not yet a patient at Bedford Dental Care? We would love the opportunity to help you! And don't worry if it's been a while since you've seen a dentist or you're embarrassed by your condition – we won't "shame" you or ask why you waited so long. We just want to help. Give us a call at 603-625-2193 and we will get you the help you need.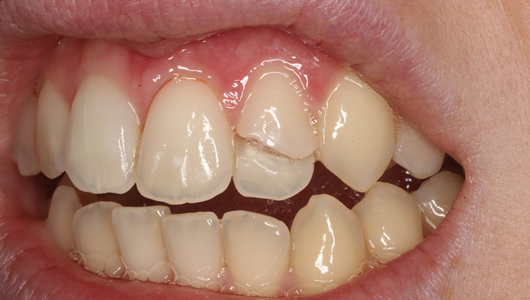 BEFORE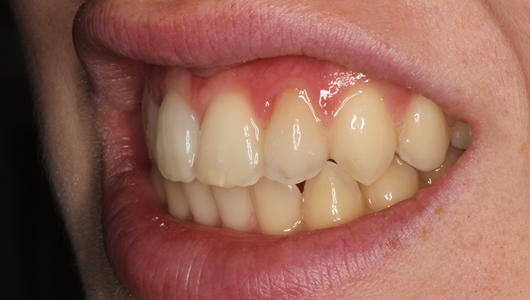 AFTER